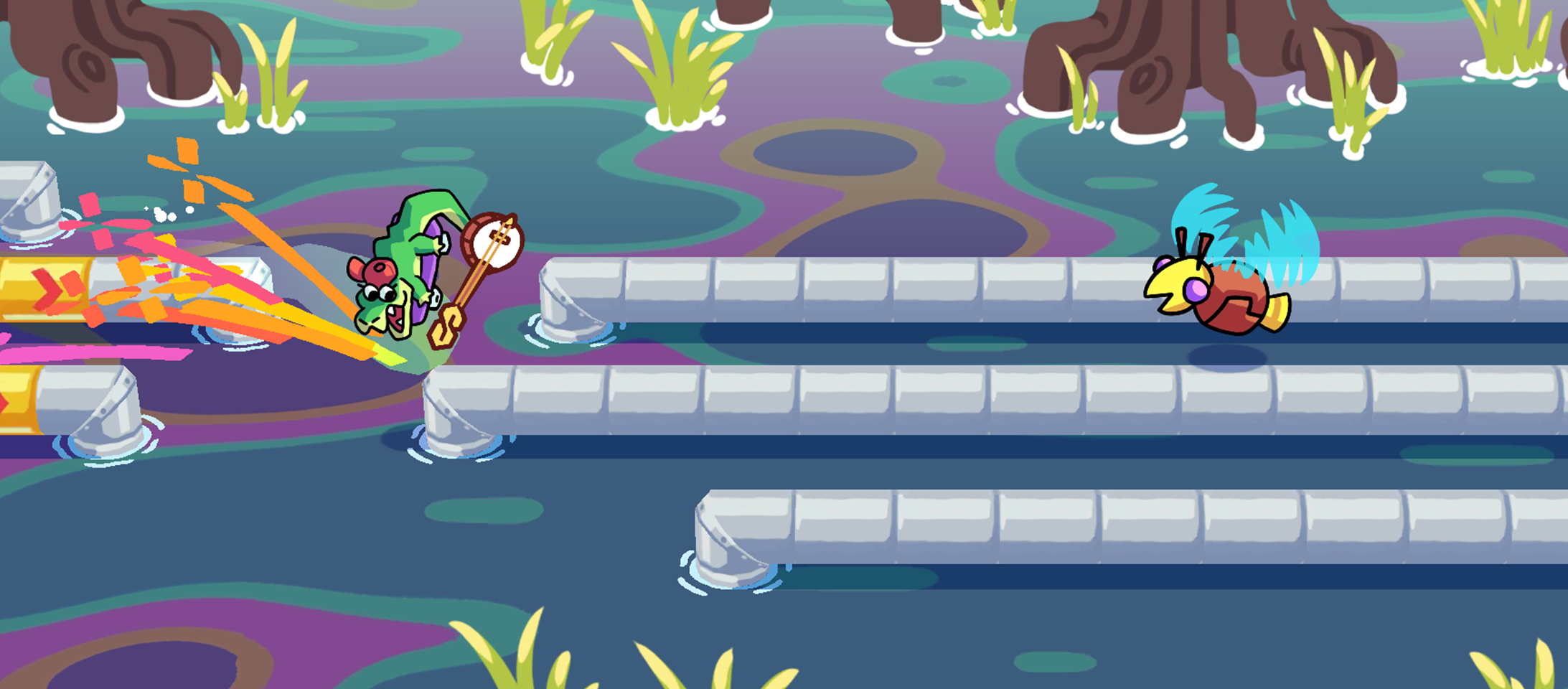 Skator Gator
Skator Gator — now available on Steam + updated on itch!
---
The Year of the Gator starts now as our plucky hero prepares to venture across miles of pipe to fight for his ravaged home.

Are you ready to grind with Greenjamin? 🛹🐊
As we're making all the noise about Skator Gator's launch on Steam, we'd like to inform the gators right here on itch.io that the Windows and Mac builds of the game have been updated to match our current 2022 launch version.
Unfortunately, we do not have a new Linux build at this time, though the older 2020 version will remain available for download.

The sentiment is still the same — pick up Skator Gator for yourself, your friends, or your local alligator congregation today!