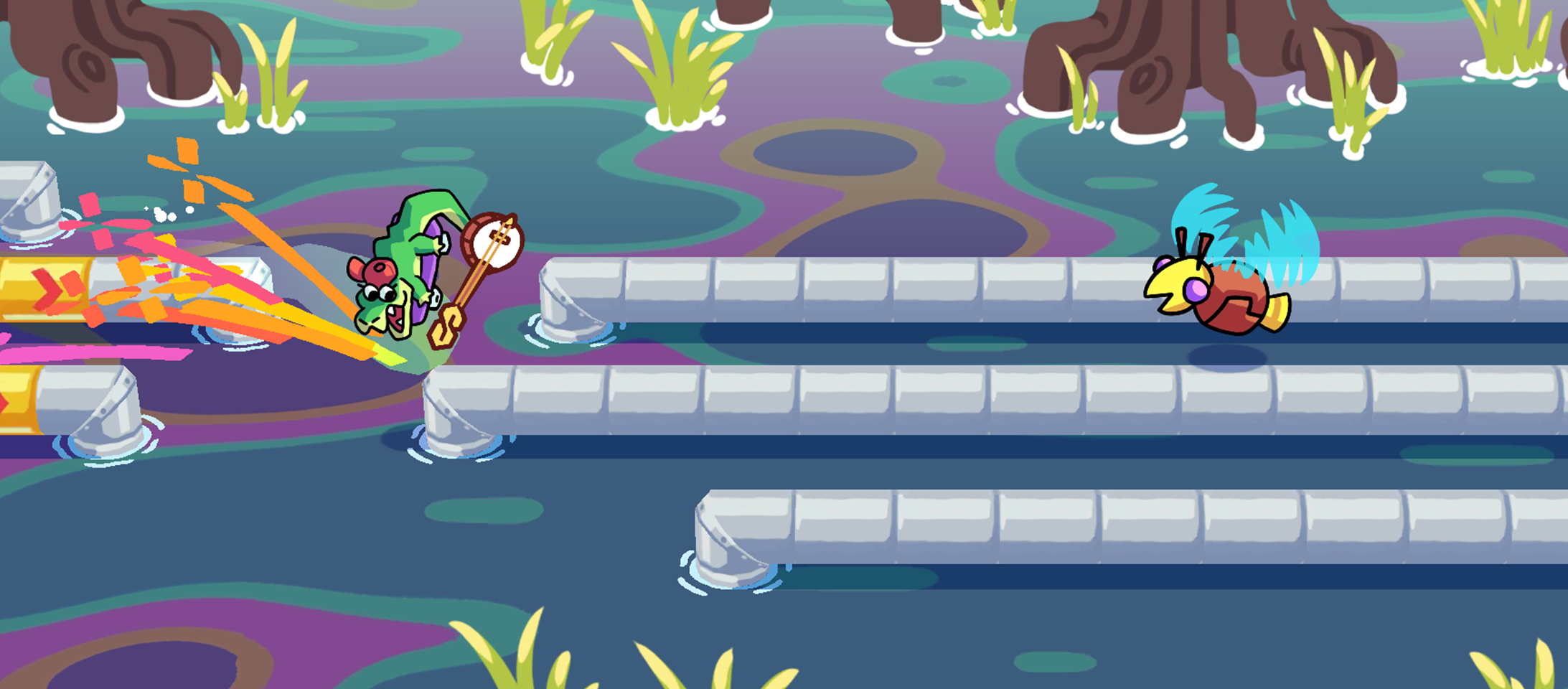 Skator Gator
Skator Gator Arrives on January 17th!
---
Greenjamin's 2022 Resolutions:
🔳 Grind pipes
🔳 Smash capitalism
🔳 Save the environment
🔳 Launch on Steam January 17th
━━━━━━━━━━━━━━━━

Welcome to a brand new year!

Despite the news out there about it being the year of the tiger (woo, stripes), we're celebrating 2022 as the year of the GATOR! Why?
Skator Gator arrives on Steam for PC/Mac on Monday, January 17th, that's why!

We can't wait to have you grind and skate through 20+ levels of tricky lane platforming filled with eggs, enemies, and all sorts of obstacles to dodge ━ tell your friends to join the call by wishlisting us on Steam.

Help Greenjamin Gator grind pipes, smash capitalism, and save the environment!