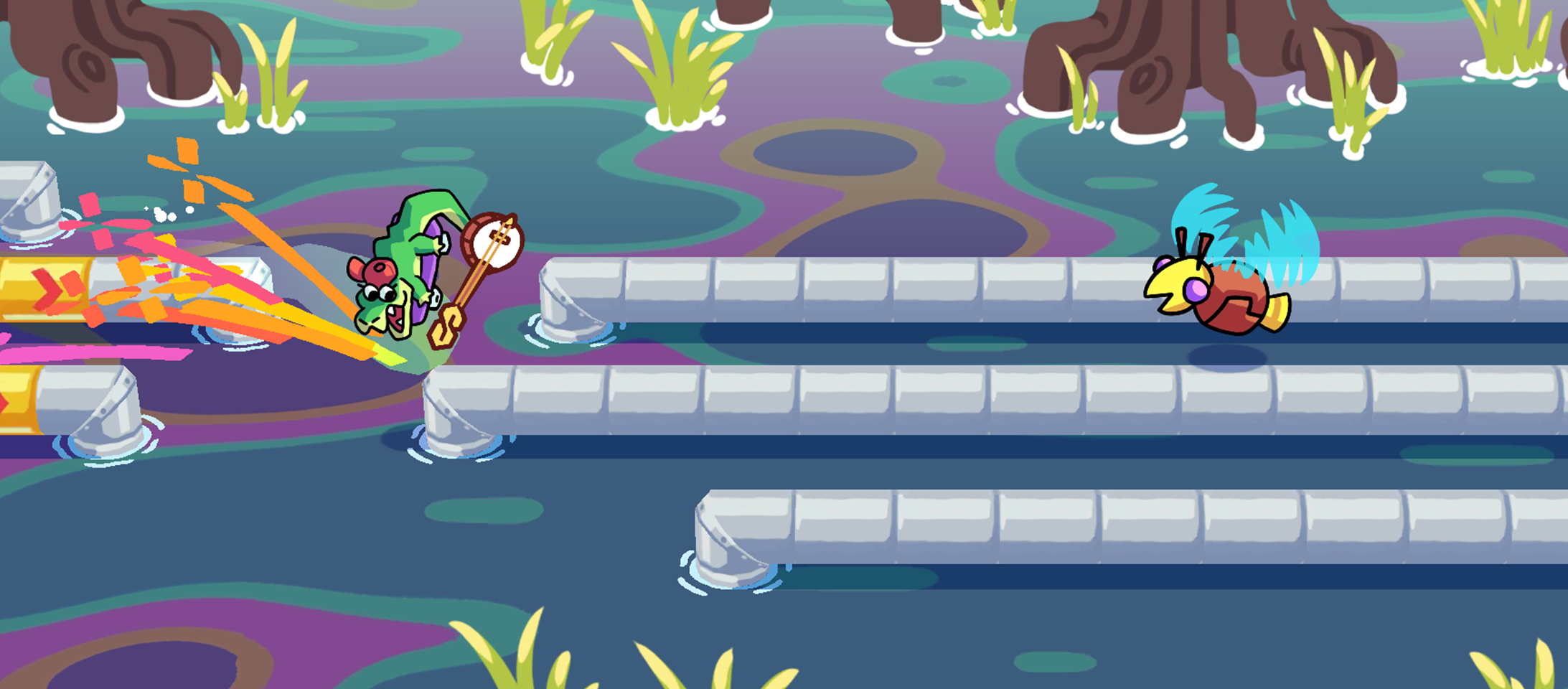 Skator Gator
Skator Gator's coming to Steam!
---
Everybody's favorite skateboarding gator is coming to Steam!
A brand new audience will soon experience our fast-paced 2D platformer starring the one-and-only Greenjamin Gator, and there's plenty in store for this upcoming release: new skins to unlock, special Steam achievements, updated music, and so on.

If you've already bought Skator Gator here on itch.io, no worries — when the game is released on Steam, the original version here will be updated to match our latest version. This will be for Windows and Mac platforms for the time being.


In the meantime, support the Skator Gator release on Steam by wishlisting and telling your friends all about it!