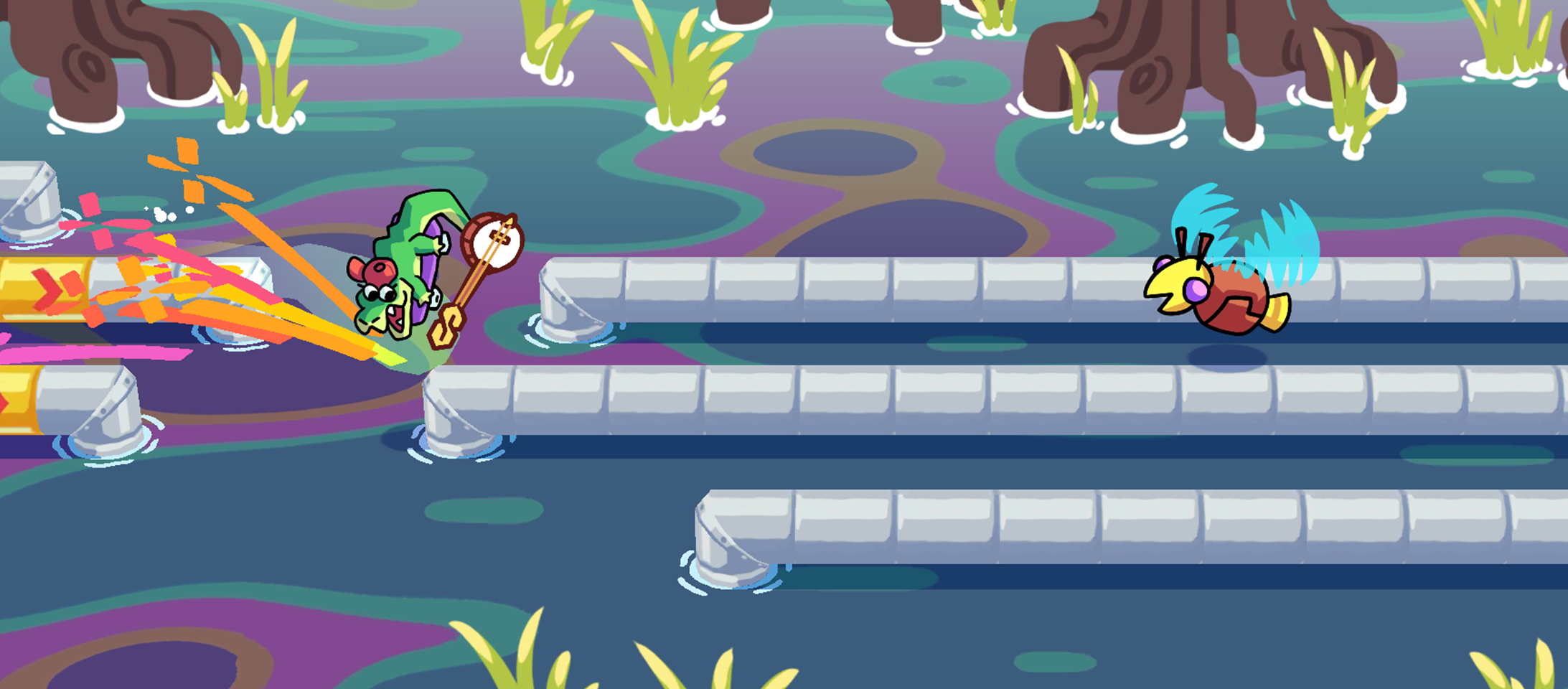 Skator Gator
A Hearty Thank You (+ More)
---

Hello gators!
Community Manager Leroy here from Weathered Sweater, and I'd like to say that on behalf of the whole team, we can't thank you enough for checking out Skator Gator!
We're all over the moon with the positive response to the game thus far, and we wanna make sure that as many people as possible get a chance to experience the adventure of our skateboarding gator.
For some light analytics, a lot of folks are playing in their browsers (which makes sense, convenience) but we're also glad that there have been downloads of the application itself with the lion's share being Windows users. Also gotta shout out the folks who downloaded our Skator Gator game manual - we really wanted to have that included at launch so it's awesome that it's getting its due. You can download it right under this post!

Also, we highly appreciate those who have been supporting the game monetarily - remember that all proceeds will be going to The Nature Conservancy's "Adopt-an-Acre" program in the Gulf Coast to conserve the wetlands and protecting the gators that live there!

━ ━ ━ ━ ━ ━ ━ ━ ━ ━ ━ ━ ━ ━ ━ ━ ━ ━ ━ ━ ━

We should also let you know that we're building up a community over on Discord, so if you'd like to get more updates on our work as it happens, you should join us! [discord.io/WeatheredSweater]

━ ━ ━ ━ ━ ━ ━ ━ ━ ━ ━ ━ ━ ━ ━ ━ ━ ━ ━ ━ ━

In terms of community content so far, we want to spotlight a few favorite bits of Skator Gator discourse across our wide Internet presence!
LouisGalaxoz's gameplay of Skator Gator, with no commentary:

Jason Gertner on Twitter says:


Charlie Carucci on itch.io says: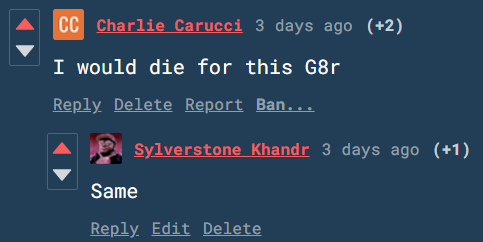 Geo the Hero on YouTube says:


And the #1 gator influencer GatorsDaily on Twitter says:




━ ━ ━ ━ ━ ━ ━ ━ ━ ━ ━ ━ ━ ━ ━ ━ ━ ━ ━ ━ ━

Of course, this is only the beginning.

There's more that we're hoping to do in the future with Skator Gator, and there's always future projects in the pipeline for Weathered Sweater such as our upcoming Boatventure comic series - Part 1 is actually nearing release quite soon!

In the meantime, we hope to update you with more cool stuff in the future - one way that's possible is by signing up for our community newsletter which is set to launch by this week!

See y'all around - stay warm!
Files
SG_GameManual_OLD.pdf
6 MB
Sep 25, 2020